Every time Oomph launches a new collection there are more pieceskeep covet. The CT-based designers keep cranking out their ultra versatile basics with a twist that can work in modern, traditional or really, any style of interior. The silhouettes are fresh and well scaled for the way people live today.
Here are their latest hits:
The Tini Tufted Chair in a zig zag print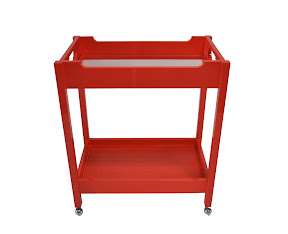 The Bar Cart in Fireworks Red. Hold this one for me!
The Siamese Upholstered Chair
The Backgammon Table in a new dark wood finish
The Backgammon in a beachy Driftwood finish